Latest Retail Vehicles
[{"title":"PERODUA BEZZA 1300 X 2019","promotion":"New","promotion_code":"DRN7MQ","year":"2019","transmission":"Auto","location":"Seri Kembangan","mileage":"61,223","price":"33,800","instalment":"509","gallery":[{"code":"5Q2LMF","url":"https:\/\/assets.muv-x.com\/images\/assets\/vehicle\/6774\/acf8htzl-450.jpg"},{"code":"7G7KHR","url":"https:\/\/assets.muv-x.com\/images\/assets\/vehicle\/6774\/64dlbhy4-450.jpg"},{"code":"QNT8YM","url":"https:\/\/assets.muv-x.com\/images\/assets\/vehicle\/6774\/3nv6mydz-450.jpg"},{"code":"R2B5T4","url":"https:\/\/assets.muv-x.com\/images\/assets\/vehicle\/6774\/3f5qqv6p-450.jpg"},{"code":"4CAADY","url":"https:\/\/assets.muv-x.com\/images\/assets\/vehicle\/6774\/2l8uxx2t-450.jpg"},{"code":"3BSXVJ","url":"https:\/\/assets.muv-x.com\/images\/assets\/vehicle\/6774\/xdf755mz-450.jpg"},{"code":"YGB85H","url":"https:\/\/assets.muv-x.com\/images\/assets\/vehicle\/6774\/ekdq57c7-450.jpg"},{"code":"JKUP8Y","url":"https:\/\/assets.muv-x.com\/images\/assets\/vehicle\/6774\/lzqpyqxh-450.jpg"},{"code":"KBYRP8","url":"https:\/\/assets.muv-x.com\/images\/assets\/vehicle\/6774\/f7hxq6cy-450.jpg"},{"code":"CWQV2G","url":"https:\/\/assets.muv-x.com\/images\/assets\/vehicle\/6774\/8g3cgbdq-450.jpg"}],"listing_url":"\/buy\/perodua-bezza-1300-x-2019\/cjdhp5\/","gallery_more":{"code":"5Q2LMF","url":"https:\/\/assets.muv-x.com\/images\/assets\/vehicle\/6774\/acf8htzl-450.jpg"}},{"title":"PERODUA BEZZA 1300X(AUTO) 2019","promotion":"New","promotion_code":"DRN7MQ","year":"2019","transmission":"Auto","location":"Seri Kembangan","mileage":"94,728","price":"33,800","instalment":"509","gallery":[{"code":"8UV7QR","url":"https:\/\/assets.muv-x.com\/images\/assets\/vehicle\/6986\/pvkdsmel-450.jpg"},{"code":"GY32JS","url":"https:\/\/assets.muv-x.com\/images\/assets\/vehicle\/6986\/t389r7g7-450.jpg"},{"code":"77TDYS","url":"https:\/\/assets.muv-x.com\/images\/assets\/vehicle\/6986\/at4t9bny-450.jpg"},{"code":"965NPE","url":"https:\/\/assets.muv-x.com\/images\/assets\/vehicle\/6986\/j2hcxy2t-450.jpg"},{"code":"CJT8WV","url":"https:\/\/assets.muv-x.com\/images\/assets\/vehicle\/6986\/s6b5dyc9-450.jpg"},{"code":"UEHMAH","url":"https:\/\/assets.muv-x.com\/images\/assets\/vehicle\/6986\/hy4hqn77-450.jpg"},{"code":"S8CVAU","url":"https:\/\/assets.muv-x.com\/images\/assets\/vehicle\/6986\/fq2g6rp5-450.jpg"},{"code":"ZY986J","url":"https:\/\/assets.muv-x.com\/images\/assets\/vehicle\/6986\/y8j5eays-450.jpg"},{"code":"AS6WSS","url":"https:\/\/assets.muv-x.com\/images\/assets\/vehicle\/6986\/jlcskxaa-450.jpg"},{"code":"7533KT","url":"https:\/\/assets.muv-x.com\/images\/assets\/vehicle\/6986\/snadhnyj-450.jpg"}],"listing_url":"\/buy\/perodua-bezza-1300xauto-2019\/tsen2n\/","gallery_more":{"code":"8UV7QR","url":"https:\/\/assets.muv-x.com\/images\/assets\/vehicle\/6986\/pvkdsmel-450.jpg"}},{"title":"NISSAN NAVARA NP300 2.5 VL (A) 4WD 2017","promotion":"New","promotion_code":"DRN7MQ","year":"2017","transmission":"Auto","location":"Seri Kembangan","mileage":"137,150","price":"79,800","instalment":"1,202","gallery":[{"code":"SV53ES","url":"https:\/\/assets.muv-x.com\/images\/assets\/vehicle\/2393\/j8w27l8d-450.jpeg"},{"code":"F9CJ9K","url":"https:\/\/assets.muv-x.com\/images\/assets\/vehicle\/2393\/ynfs8r2u-450.jpeg"},{"code":"LDGAN5","url":"https:\/\/assets.muv-x.com\/images\/assets\/vehicle\/2393\/lzjby2pt-450.jpeg"},{"code":"3WFS3G","url":"https:\/\/assets.muv-x.com\/images\/assets\/vehicle\/2393\/k5kazclb-450.jpeg"},{"code":"KYFH78","url":"https:\/\/assets.muv-x.com\/images\/assets\/vehicle\/2393\/9kjyuhfd-450.jpeg"},{"code":"NHUMD8","url":"https:\/\/assets.muv-x.com\/images\/assets\/vehicle\/2393\/su6wmn64-450.jpeg"},{"code":"4MKBU9","url":"https:\/\/assets.muv-x.com\/images\/assets\/vehicle\/2393\/qwkwvkdf-450.jpeg"},{"code":"AG29AX","url":"https:\/\/assets.muv-x.com\/images\/assets\/vehicle\/2393\/du4k7df5-450.jpeg"},{"code":"5DYFKX","url":"https:\/\/assets.muv-x.com\/images\/assets\/vehicle\/2393\/zqkagu7h-450.jpeg"},{"code":"EARGYV","url":"https:\/\/assets.muv-x.com\/images\/assets\/vehicle\/2393\/3ehtrrqx-450.jpeg"}],"listing_url":"\/buy\/nissan-navara-np300-2.5-vl-a-4wd-2017\/g53egy\/","gallery_more":{"code":"SV53ES","url":"https:\/\/assets.muv-x.com\/images\/assets\/vehicle\/2393\/j8w27l8d-450.jpeg"}},{"title":"PERODUA MYVI 1.5 SE 2017","promotion":"New","promotion_code":"DRN7MQ","year":"2017","transmission":"Auto","location":"Seri Kembangan","mileage":"215,168","price":"38,800","instalment":"584","gallery":[{"code":"CX886F","url":"https:\/\/assets.muv-x.com\/images\/assets\/vehicle\/1934\/4gphej8g-450.jpeg"},{"code":"2K79EB","url":"https:\/\/assets.muv-x.com\/images\/assets\/vehicle\/1934\/qmaggu8t-450.jpeg"},{"code":"F3BKU6","url":"https:\/\/assets.muv-x.com\/images\/assets\/vehicle\/1934\/emwpb9l8-450.jpeg"},{"code":"E99HT3","url":"https:\/\/assets.muv-x.com\/images\/assets\/vehicle\/1934\/fphsu2fd-450.jpeg"},{"code":"GDK8A5","url":"https:\/\/assets.muv-x.com\/images\/assets\/vehicle\/1934\/26ugalcu-450.jpeg"},{"code":"MC6FG6","url":"https:\/\/assets.muv-x.com\/images\/assets\/vehicle\/1934\/7lwgajx6-450.jpeg"},{"code":"CX8QJN","url":"https:\/\/assets.muv-x.com\/images\/assets\/vehicle\/1934\/gquh5dkd-450.jpeg"},{"code":"CZVDXN","url":"https:\/\/assets.muv-x.com\/images\/assets\/vehicle\/1934\/3vqqmzea-450.jpeg"},{"code":"FJ4ZW7","url":"https:\/\/assets.muv-x.com\/images\/assets\/vehicle\/1934\/zwj23gv6-450.jpeg"},{"code":"4TD5S9","url":"https:\/\/assets.muv-x.com\/images\/assets\/vehicle\/1934\/9xlchzg3-450.jpeg"}],"listing_url":"\/buy\/perodua-myvi-1.5-se-2017\/eyt3s9\/","gallery_more":{"code":"CX886F","url":"https:\/\/assets.muv-x.com\/images\/assets\/vehicle\/1934\/4gphej8g-450.jpeg"}},{"title":"NISSAN GRAND LIVINA 1.8 (A) 2013","promotion":"New","promotion_code":"DRN7MQ","year":"2013","transmission":"Auto","location":"Petaling Jaya","mileage":"103,292","price":"36,900","instalment":"556","gallery":[{"code":"WCY7UK","url":"https:\/\/assets.muv-x.com\/images\/assets\/vehicle\/3753\/7ecdhkmk-450.jpeg"},{"code":"ZRW6C8","url":"https:\/\/assets.muv-x.com\/images\/assets\/vehicle\/3753\/3u8gtt3k-450.jpeg"},{"code":"KTPHTZ","url":"https:\/\/assets.muv-x.com\/images\/assets\/vehicle\/3753\/prwtv5h5-450.jpeg"},{"code":"3E62KC","url":"https:\/\/assets.muv-x.com\/images\/assets\/vehicle\/3753\/xwfchbpj-450.jpeg"},{"code":"YV58BV","url":"https:\/\/assets.muv-x.com\/images\/assets\/vehicle\/3753\/agghkhbb-450.jpeg"},{"code":"BL975B","url":"https:\/\/assets.muv-x.com\/images\/assets\/vehicle\/3753\/5njdftlq-450.jpeg"},{"code":"VKT3EB","url":"https:\/\/assets.muv-x.com\/images\/assets\/vehicle\/3753\/yvpq6p5u-450.jpeg"},{"code":"ZNHKET","url":"https:\/\/assets.muv-x.com\/images\/assets\/vehicle\/3753\/4byzqh9c-450.jpeg"},{"code":"5Y987R","url":"https:\/\/assets.muv-x.com\/images\/assets\/vehicle\/3753\/3624baqr-450.jpeg"},{"code":"4SGDKP","url":"https:\/\/assets.muv-x.com\/images\/assets\/vehicle\/3753\/98a9azrt-450.jpeg"}],"listing_url":"\/buy\/nissan-grand-livina-1.8-a-2013\/zxbtb2\/","gallery_more":{"code":"WCY7UK","url":"https:\/\/assets.muv-x.com\/images\/assets\/vehicle\/3753\/7ecdhkmk-450.jpeg"}},{"title":"MAZDA 3 1.6L HB 2013","promotion":"New","promotion_code":"DRN7MQ","year":"2013","transmission":"Auto","location":"Lot 92","mileage":"93,801","price":"37,800","instalment":"569","gallery":[{"code":"5CRYL5","url":"https:\/\/assets.muv-x.com\/images\/assets\/vehicle\/2785\/ybpefek8-450.jpeg"},{"code":"TBDXHN","url":"https:\/\/assets.muv-x.com\/images\/assets\/vehicle\/2785\/rnajqqmr-450.jpeg"},{"code":"XBXJV7","url":"https:\/\/assets.muv-x.com\/images\/assets\/vehicle\/2785\/c2cw2mue-450.jpeg"},{"code":"QX7X6V","url":"https:\/\/assets.muv-x.com\/images\/assets\/vehicle\/2785\/ef5be6bk-450.jpeg"},{"code":"L83RCU","url":"https:\/\/assets.muv-x.com\/images\/assets\/vehicle\/2785\/n4xsz2me-450.jpeg"},{"code":"MRAFK4","url":"https:\/\/assets.muv-x.com\/images\/assets\/vehicle\/2785\/5qnwrcty-450.jpeg"},{"code":"Z6NHQ4","url":"https:\/\/assets.muv-x.com\/images\/assets\/vehicle\/2785\/dqy4ps8d-450.jpeg"},{"code":"M8MUPR","url":"https:\/\/assets.muv-x.com\/images\/assets\/vehicle\/2785\/d8x4kmyg-450.jpeg"},{"code":"LSB553","url":"https:\/\/assets.muv-x.com\/images\/assets\/vehicle\/2785\/d8t5w9ac-450.jpeg"},{"code":"SZ9APR","url":"https:\/\/assets.muv-x.com\/images\/assets\/vehicle\/2785\/k59qsc6l-450.jpeg"}],"listing_url":"\/buy\/mazda-3-1.6l-hb-2013\/277qdm\/","gallery_more":{"code":"5CRYL5","url":"https:\/\/assets.muv-x.com\/images\/assets\/vehicle\/2785\/ybpefek8-450.jpeg"}},{"title":"HONDA JAZZ HYBRID 2012","promotion":"New","promotion_code":"DRN7MQ","year":"2012","transmission":"Auto","location":"Seri Kembangan","mileage":"101,123","price":"37,700","instalment":"568","gallery":[{"code":"BTHN3H","url":"https:\/\/assets.muv-x.com\/images\/assets\/vehicle\/3347\/8dc92kpj-450.jpeg"},{"code":"J78JND","url":"https:\/\/assets.muv-x.com\/images\/assets\/vehicle\/3347\/7k5m45bq-450.jpeg"},{"code":"UYRHKR","url":"https:\/\/assets.muv-x.com\/images\/assets\/vehicle\/3347\/bex4xy8h-450.jpeg"},{"code":"7M3ZSX","url":"https:\/\/assets.muv-x.com\/images\/assets\/vehicle\/3347\/pphaphbl-450.jpeg"},{"code":"LUDTNC","url":"https:\/\/assets.muv-x.com\/images\/assets\/vehicle\/3347\/mxkykfn7-450.jpeg"},{"code":"7L5NJW","url":"https:\/\/assets.muv-x.com\/images\/assets\/vehicle\/3347\/cxkzfaj4-450.jpeg"},{"code":"Q8J669","url":"https:\/\/assets.muv-x.com\/images\/assets\/vehicle\/3347\/tphxhb55-450.jpeg"},{"code":"VQXSZF","url":"https:\/\/assets.muv-x.com\/images\/assets\/vehicle\/3347\/5gwgrege-450.jpeg"},{"code":"AQA4UD","url":"https:\/\/assets.muv-x.com\/images\/assets\/vehicle\/3347\/82n63gcn-450.jpeg"},{"code":"BBL4EC","url":"https:\/\/assets.muv-x.com\/images\/assets\/vehicle\/3347\/9gjf6gq7-450.jpeg"}],"listing_url":"\/buy\/honda-jazz-hybrid-2012\/e5ay5b\/","gallery_more":{"code":"BTHN3H","url":"https:\/\/assets.muv-x.com\/images\/assets\/vehicle\/3347\/8dc92kpj-450.jpeg"}},{"title":"TOYOTA VIOS 1.5 E 2011","promotion":"New","promotion_code":"DRN7MQ","year":"2011","transmission":"Auto","location":"Petaling Jaya","mileage":"141,707","price":"35,700","instalment":"538","gallery":[{"code":"QBXQ67","url":"https:\/\/assets.muv-x.com\/images\/assets\/vehicle\/2263\/7qk6zsjd-450.jpeg"},{"code":"YUXAE3","url":"https:\/\/assets.muv-x.com\/images\/assets\/vehicle\/2263\/2ggt9v2q-450.jpeg"},{"code":"SP757X","url":"https:\/\/assets.muv-x.com\/images\/assets\/vehicle\/2263\/dd7j8b9d-450.jpeg"},{"code":"9QFXEX","url":"https:\/\/assets.muv-x.com\/images\/assets\/vehicle\/2263\/45j8nls3-450.jpeg"},{"code":"YVR3H2","url":"https:\/\/assets.muv-x.com\/images\/assets\/vehicle\/2263\/cc4hwn2s-450.jpeg"},{"code":"BCQTEQ","url":"https:\/\/assets.muv-x.com\/images\/assets\/vehicle\/2263\/nd6e9kzv-450.jpeg"},{"code":"QD7MW5","url":"https:\/\/assets.muv-x.com\/images\/assets\/vehicle\/2263\/crtsmpvm-450.jpeg"},{"code":"HTQ36N","url":"https:\/\/assets.muv-x.com\/images\/assets\/vehicle\/2263\/u82gyler-450.jpeg"},{"code":"F7KKK9","url":"https:\/\/assets.muv-x.com\/images\/assets\/vehicle\/2263\/etfx42wt-450.jpeg"},{"code":"9HVFRK","url":"https:\/\/assets.muv-x.com\/images\/assets\/vehicle\/2263\/x5735chq-450.jpeg"}],"listing_url":"\/buy\/toyota-vios-1.5-e-2011\/sg3lhc\/","gallery_more":{"code":"QBXQ67","url":"https:\/\/assets.muv-x.com\/images\/assets\/vehicle\/2263\/7qk6zsjd-450.jpeg"}},{"title":"SUZUKI SWIFT 1.5L 2012","promotion":"New","promotion_code":"DRN7MQ","year":"2012","transmission":"Auto","location":"Petaling Jaya","mileage":"90,935","price":"26,900","instalment":"405","gallery":[{"code":"TSE2JD","url":"https:\/\/assets.muv-x.com\/images\/assets\/vehicle\/3829\/m8gdx8ku-450.jpeg"},{"code":"EFRK66","url":"https:\/\/assets.muv-x.com\/images\/assets\/vehicle\/3829\/axezcwc3-450.jpeg"},{"code":"7Z8DPW","url":"https:\/\/assets.muv-x.com\/images\/assets\/vehicle\/3829\/a4cuxs7q-450.jpeg"},{"code":"94BMVD","url":"https:\/\/assets.muv-x.com\/images\/assets\/vehicle\/3829\/5esy44dl-450.jpeg"},{"code":"BF8GZD","url":"https:\/\/assets.muv-x.com\/images\/assets\/vehicle\/3829\/vjy9bkps-450.jpeg"},{"code":"JL9J4G","url":"https:\/\/assets.muv-x.com\/images\/assets\/vehicle\/3829\/x3mkt5lm-450.jpeg"},{"code":"W8VCZ4","url":"https:\/\/assets.muv-x.com\/images\/assets\/vehicle\/3829\/fc2kpfhn-450.jpeg"},{"code":"WUUAFY","url":"https:\/\/assets.muv-x.com\/images\/assets\/vehicle\/3829\/9tq82xm3-450.jpeg"},{"code":"79LFV9","url":"https:\/\/assets.muv-x.com\/images\/assets\/vehicle\/3829\/9pcebr6c-450.jpeg"},{"code":"N7S5XF","url":"https:\/\/assets.muv-x.com\/images\/assets\/vehicle\/3829\/3mte9jz7-450.jpeg"}],"listing_url":"\/buy\/suzuki-swift-1.5l-2012\/yf7tvk\/","gallery_more":{"code":"TSE2JD","url":"https:\/\/assets.muv-x.com\/images\/assets\/vehicle\/3829\/m8gdx8ku-450.jpeg"}},{"title":"PROTON IRIZ 1.3L CVT 2016","promotion":"New","promotion_code":"DRN7MQ","year":"2016","transmission":"Auto","location":"Seri Kembangan","mileage":"87,588","price":"27,700","instalment":"417","gallery":[{"code":"PN78Q6","url":"https:\/\/assets.muv-x.com\/images\/assets\/vehicle\/4106\/s7j27wv8-450.jpeg"},{"code":"GZNMHQ","url":"https:\/\/assets.muv-x.com\/images\/assets\/vehicle\/4106\/g2egd58a-450.jpeg"},{"code":"KL3NJ7","url":"https:\/\/assets.muv-x.com\/images\/assets\/vehicle\/4106\/rlkhmzs9-450.jpeg"},{"code":"EQJUDJ","url":"https:\/\/assets.muv-x.com\/images\/assets\/vehicle\/4106\/rg9y92pp-450.jpeg"},{"code":"688YBK","url":"https:\/\/assets.muv-x.com\/images\/assets\/vehicle\/4106\/rehcsg82-450.jpeg"},{"code":"PH738D","url":"https:\/\/assets.muv-x.com\/images\/assets\/vehicle\/4106\/ewjpye6k-450.jpeg"},{"code":"7GT2YY","url":"https:\/\/assets.muv-x.com\/images\/assets\/vehicle\/4106\/rvr2m4t3-450.jpeg"},{"code":"W25WBS","url":"https:\/\/assets.muv-x.com\/images\/assets\/vehicle\/4106\/36u87btn-450.jpeg"},{"code":"X2ZHNL","url":"https:\/\/assets.muv-x.com\/images\/assets\/vehicle\/4106\/vkk68uwd-450.jpeg"},{"code":"RABD42","url":"https:\/\/assets.muv-x.com\/images\/assets\/vehicle\/4106\/vujyl7ss-450.jpeg"}],"listing_url":"\/buy\/proton-iriz-1.3l-cvt-2016\/ec2tam\/","gallery_more":{"code":"PN78Q6","url":"https:\/\/assets.muv-x.com\/images\/assets\/vehicle\/4106\/s7j27wv8-450.jpeg"}},{"title":"PERODUA AXIA 1.0 G 2016","promotion":"New","promotion_code":"DRN7MQ","year":"2016","transmission":"Auto","location":"Petaling Jaya","mileage":"91,401","price":"27,800","instalment":"418","gallery":[{"code":"5UQT69","url":"https:\/\/assets.muv-x.com\/images\/assets\/vehicle\/1349\/8p97w35z-450.jpg"},{"code":"8UARLP","url":"https:\/\/assets.muv-x.com\/images\/assets\/vehicle\/1349\/7wf7ejcd-450.jpg"},{"code":"GT7DV5","url":"https:\/\/assets.muv-x.com\/images\/assets\/vehicle\/1349\/c6nyywzh-450.jpg"},{"code":"7NQND6","url":"https:\/\/assets.muv-x.com\/images\/assets\/vehicle\/1349\/33t76bx6-450.jpg"},{"code":"VFJCDU","url":"https:\/\/assets.muv-x.com\/images\/assets\/vehicle\/1349\/m7af8knn-450.jpg"},{"code":"2X8ZHB","url":"https:\/\/assets.muv-x.com\/images\/assets\/vehicle\/1349\/pgle83hf-450.jpg"},{"code":"JK42Y9","url":"https:\/\/assets.muv-x.com\/images\/assets\/vehicle\/1349\/fnmbv883-450.jpg"},{"code":"ZY6RGJ","url":"https:\/\/assets.muv-x.com\/images\/assets\/vehicle\/1349\/s2v7ltue-450.jpg"},{"code":"SGVEWD","url":"https:\/\/assets.muv-x.com\/images\/assets\/vehicle\/1349\/kqbm8l6t-450.jpg"},{"code":"BSN3L9","url":"https:\/\/assets.muv-x.com\/images\/assets\/vehicle\/1349\/gd6jzt6b-450.jpg"}],"listing_url":"\/buy\/perodua-axia-1.0-g-2016\/4vx8cx\/","gallery_more":{"code":"5UQT69","url":"https:\/\/assets.muv-x.com\/images\/assets\/vehicle\/1349\/8p97w35z-450.jpg"}},{"title":"TOYOTA ALPHARD DBA-ANH20W (A) 2012","promotion":"New","promotion_code":"DRN7MQ","year":"2012","transmission":"Auto","location":"Seri Kembangan","mileage":"78,909","price":"99,800","instalment":"1,504","gallery":[{"code":"7BWHSP","url":"https:\/\/assets.muv-x.com\/images\/assets\/vehicle\/3996\/9fmka6bt-450.jpeg"},{"code":"ZFT4D8","url":"https:\/\/assets.muv-x.com\/images\/assets\/vehicle\/3996\/dr9jeez5-450.jpeg"},{"code":"KUXQT5","url":"https:\/\/assets.muv-x.com\/images\/assets\/vehicle\/3996\/tmqxbgca-450.jpeg"},{"code":"332YCB","url":"https:\/\/assets.muv-x.com\/images\/assets\/vehicle\/3996\/5m7yab3z-450.jpeg"},{"code":"XTPUJX","url":"https:\/\/assets.muv-x.com\/images\/assets\/vehicle\/3996\/xw57e5xz-450.jpeg"},{"code":"EU3PG8","url":"https:\/\/assets.muv-x.com\/images\/assets\/vehicle\/3996\/dkgz634b-450.jpeg"},{"code":"2W682M","url":"https:\/\/assets.muv-x.com\/images\/assets\/vehicle\/3996\/exl5zryb-450.jpeg"},{"code":"JKPD8S","url":"https:\/\/assets.muv-x.com\/images\/assets\/vehicle\/3996\/d8jvxdjr-450.jpeg"},{"code":"37AX8U","url":"https:\/\/assets.muv-x.com\/images\/assets\/vehicle\/3996\/yxh4l5n6-450.jpeg"},{"code":"VM7RX9","url":"https:\/\/assets.muv-x.com\/images\/assets\/vehicle\/3996\/c9enzt2b-450.jpeg"}],"listing_url":"\/buy\/toyota-alphard-dba-anh20w-a-2012\/j2lfjb\/","gallery_more":{"code":"7BWHSP","url":"https:\/\/assets.muv-x.com\/images\/assets\/vehicle\/3996\/9fmka6bt-450.jpeg"}}]
What is muv?
muv is Malaysia's largest Marketplace for Used Vehicles. muv started out as a bidding platform for used car dealers in 2013, and we have since grown to become the largest marketplace for Malaysians to sell or buy used cars. With inspection and valuation centres spread all over Malaysia, it is now easier than ever to buy or sell a used car!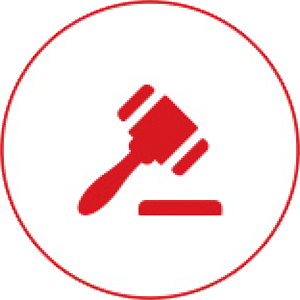 > 1,795 AUCTION SESSIONS HELD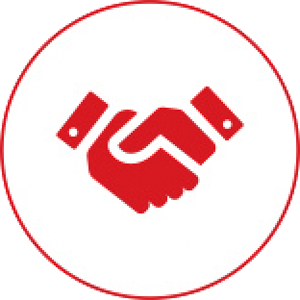 46,850 VEHICLES TRANSACTED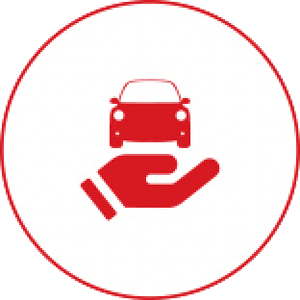 OVER RM1.328 MILLION WORTH OF VEHICLES SOLD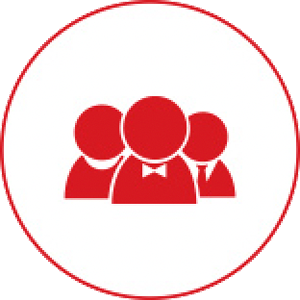 OVER 6,000 REGISTERED DEALERS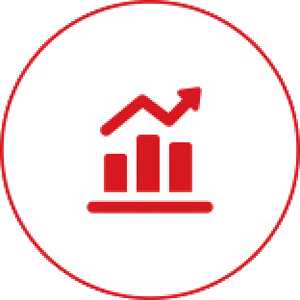 See What Our Happy Customers Say
謝謝貴公司,我滿意服務服務人員Lawrence态度專業下次我还会在这里买卖车.
friendly and very easy to cooperate thank lawrence hew?
Superb n professional services, especially Mr. Marcus.. Very satisfied with their competitive price n services.. highly recommended
Having very good experience selling car through MUV. Special thanks to Alvin for professional & Excellent services!! Definitely will choose MUV for buying and selling car.
Yewkeat Cheong
19 Dec 2021
Thank you MUV assist me to sold out my 31 yrs old car (Make in 1990, Toyota SE). Sold out as a good price. Thank you Mr. SK Kao arrange time to look out my car on Weekend (Yes, he was on weekend to look out & inspection my car). Especially thank you Mr. SK Kao professional suggestion & opinion, very nice guy and very friendly. Thank you MUV Fast respond & service had provided, well done and good job.
Excellent service provided by MUV team. Hassle free experience to sell your car. I am very delighted by the services offered by MUV. Highly recommended platform to sell your car. A special shout out to Mr. James for his excellent service and continued assistance. Keep up the good work.
Kalisvaran Muniandy
15 Dec 2021
Friendly. Easy and convenient. Fast service. Reliable as well. Thanks to Mr. Amirul and Mr. Alvin Johor Branch.
Amazing company! Excellent customer service, efficient process and thank you Mr Nick Tan .Thank you for a good service.
Blog
4 Real Tips to Buy The Right Car Based on Your Income
Tip 1: Monthly salary x 12 months = The car you can afford to buy This simple formulation can guide you on how much you should spend on a car and not worry too much. For starters, let's take the average fresh grad salary in most industries which would be in the vicinity of RM2,500-RM3,500.…
Read Full Article
Automotive
Budget
Buy
Tips
tips/guide
Pre-owned Better Than New? 4 Common Misconceptions of Pre-owned Cars
Misconception 1: Used-Cars are normally Junk and Problematic You might be skeptical about buying a pre-owned car online because who would sell their car if it is in such good condition right? Well you might be surprised that there are plenty of pre-owned cars for sale that are actually in good condition. How is this…
Read Full Article
Road Rage – What to do when you encounter a Road Rage?
Besides the usual Myvi videos that surface online, it is common to see road rage videos go viral online these days. Recently, a video on Facebook went viral where a young motorcyclist was mercilessly beating up a senior citizen in Padang Jawa, Selangor in the middle of the road after an alleged collision between the…
Read Full Article
Our Partners