MUVunlimited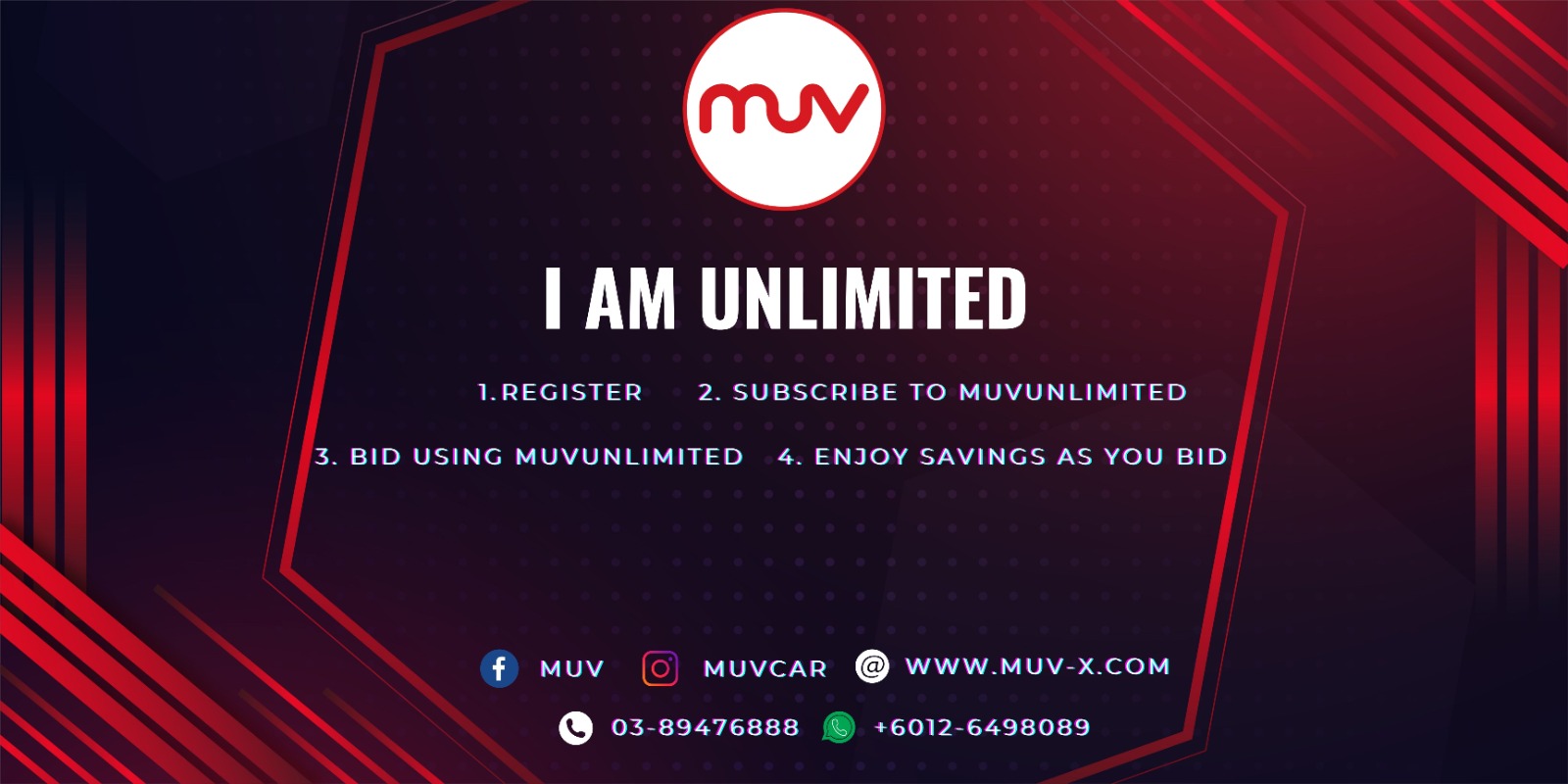 In a world where business costs keep soaring, MUV is here to revolutionize the way you do business. As the original pioneer in the used vehicle marketplace auction platform, with your firm support we stood the test of time to continue serving you with unmatched dedication.
Today, we are taking things to the next level with bold steps to eliminate handling costs from our bidding transactions, putting your success first. We are thrilled to unveil an unprecedented offer that will redefine your business success: ZERO buyer premium. That is right, absolutely ZERO! Find this only on MUV. It is not just a cost-saving move; it is in fact ultimately a game-changer for your bottom line.
It is a historical moment in the used vehicle marketplace, and it is exclusively at MUV. Imagine, the more you bid, the more you save! We are proud to pioneer this revolutionary change to foster shared prosperity with you as our esteemed business partners.
At MUV, we believe in a fair business ecosystem where success is shared. What benefits us also benefits you, and we are committed to empowering your business to thrive. This is a testament to our dedication to your success.
It is time to drive your business forward with us! Dare to MUV!!
Terms and Conditions:
MUVunlimited subscription enables existing registered MUV bidders the privilege to bid any number of vehicles of any value listed on MUVbid platform with ZERO Buyer Premium. SST of the buyer premium is still applicable accordingly.
MUVunlimited subscription is on a monthly basis with subscription fee of RM1, 000 per month.
All subscription fee must be paid before the start of the applied month except for new dealer recruit in the month.
The subscription fee for existing dealer would be RM1, 500 if the subscription is made within the bidding month.
All subscription fee are non-refundable. However, bidder are allowed to carry forward the subscription fee for a maximum period of 30 days upon expiration if there are no successful bid during the current subscription period.
Subscription must be paid before the bidding. Subscription payment received after bidding session started can only be applied for the next bidding session.
In the interest of fairness and transparency, all MUVbid guideline should be adhere to at all times during the bidding exercise.
MUVunlimited is not valid with other promotions and discounts.
If the bid is successful, bidders are required to make 15% payment within 24 hours upon the issuance of Buyer Confirmation (BC). The remaining 85% must be paid within 5 calendar days.
If the full payment criteria are not met within 5 calendar days, the subscription to MUVunlimited for that particular unit will be cancelled and the buyer premium credit will be withdrawn. A revised BC with full buyer premium will be issued.
To get started:
Check to make sure that you an active bidding account with MUV
Download and fill up the form by clicking the button below
Submit the form and proof of your subscription payment to your respective accounts manager
Start your MUVunlimited bidding and enjoy more savings as you bid!