muvEPT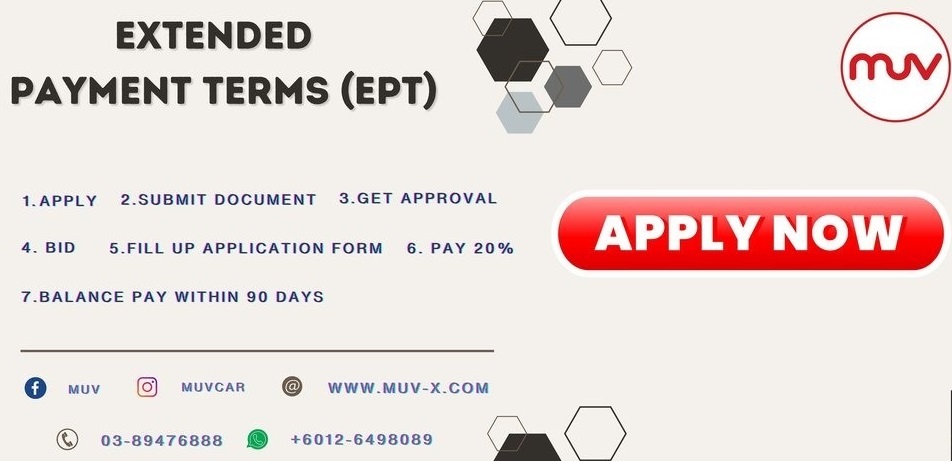 Don't raise the bar, raise the floor.
Increase your floor stocking capabilities with muvEPT (Extended Payment Terms).
In recognition of your need for flexible floor stocking solutions in the current used vehicle market, MUV, in partnership with TC Capital Resources (TCCR), is pleased to introduce muvEPT, a solution developed to address your floor stocking requirements.
Through muvEPT, qualified dealers can initiate floor stocking with a nominal upfront payment of just 20%, enabling you to avail yourself of floor stocking facilities for the remaining 80% for a period extending up to 30 days or more.
Elevate your floor stocking capabilities by registering your interest with us today. Simply click the link below to get started.